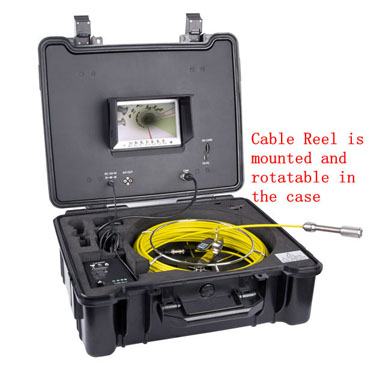 JK3199 20/30/40m Pipeline Drain sewer Duct TV inspection camera
It is with super short 304# stainless steel 120° wide view angle 1/3" SONY CCD camera (Dia. 23mm), 7" color TFT LCD monitor and DVR recording feature, Sapphire glass lens cover, optional meter counter.
Cable reel is fixed and rotatable in the case, no need to take out and hold on hand when in using.Battery lasts up to 8 hours continuous working
Applications:
It is specialized for Professional Pipeline, Drain, Sewer, Duct, Chimneys, Machinery and Building Inspection, Maintenance of Plumbing and Wiring behind walls ect.

Product details: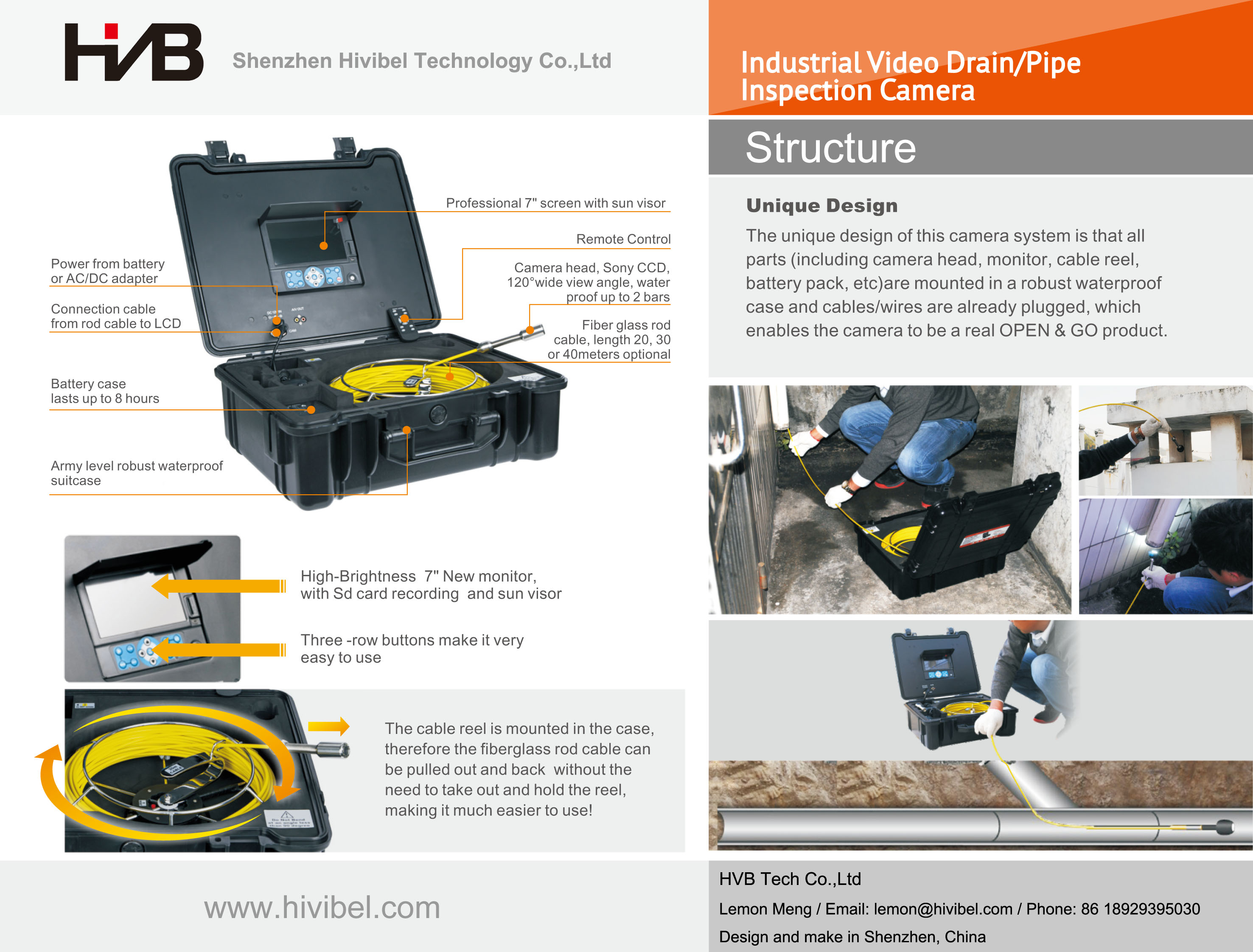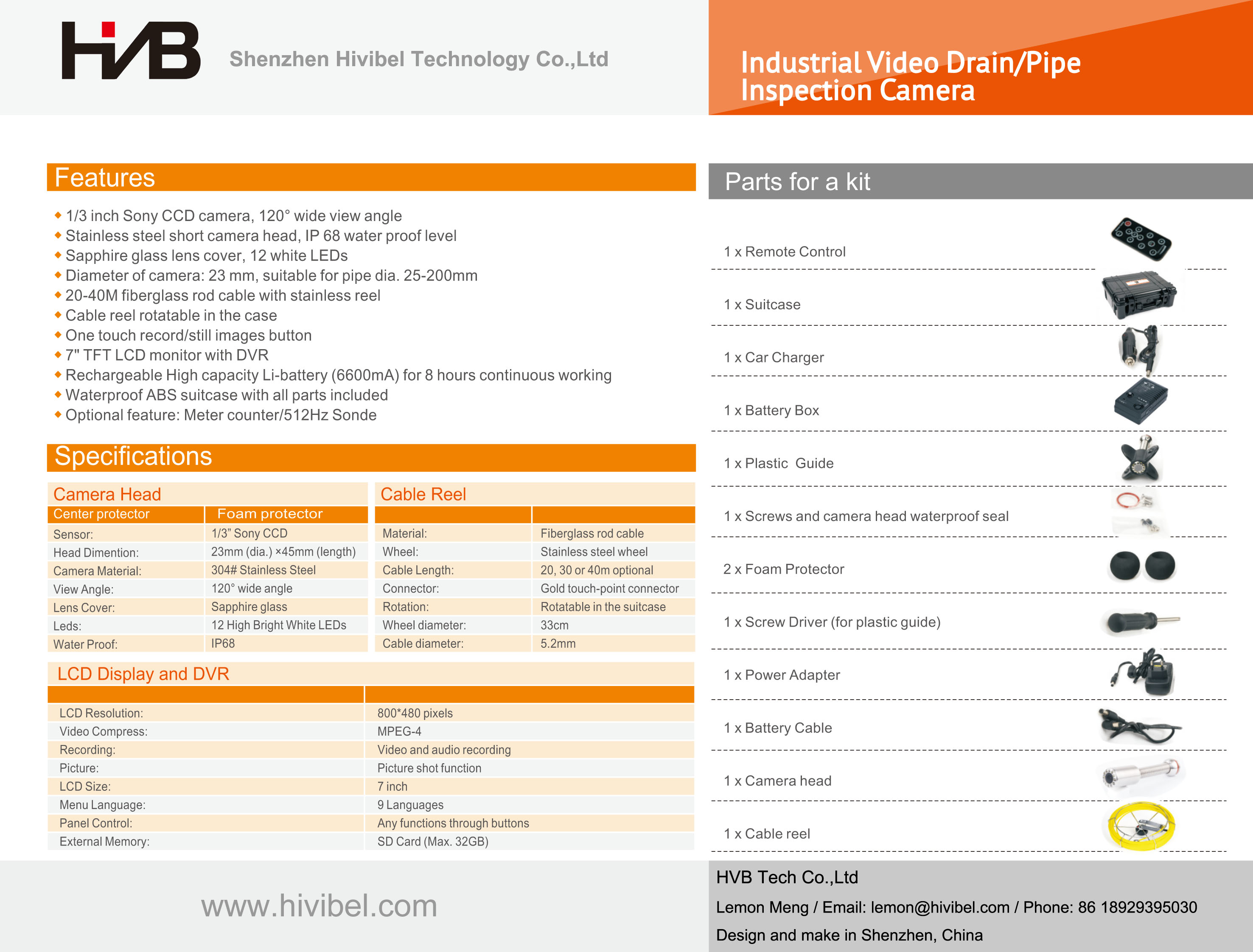 Sensor

1/3' Sony CCD

Viewing Angle

135°

TV Line

480TVL

View Angle

55°

Focus Distance

20cm (approx)

Depth-of-View

100cm (approx)

Front Lens

Sapphire

Water-Proof

20M water(camera fix on cable)

Screen

7'' 16:9 super bright high-definition color LCD Screen

Resolution

800*480 RGB

Mirror and Flip

Support image mirror, flip, mirror&flip

Video Resolution

720*576 25FPS/720*488 30FPS(NTSC)

Photograph

720*480/720*576

Data Output

USB2.0 to PC

LED Driver

Built-in Dimmer

Language

English, German, French, Spanish, Italian, etc.

Cable Diameter

5.2 mm

Cable Length

20/30/40 meter(Selectable)

Size

517*434*200 mm(L*W*H)

Box Color

Black / Yellow