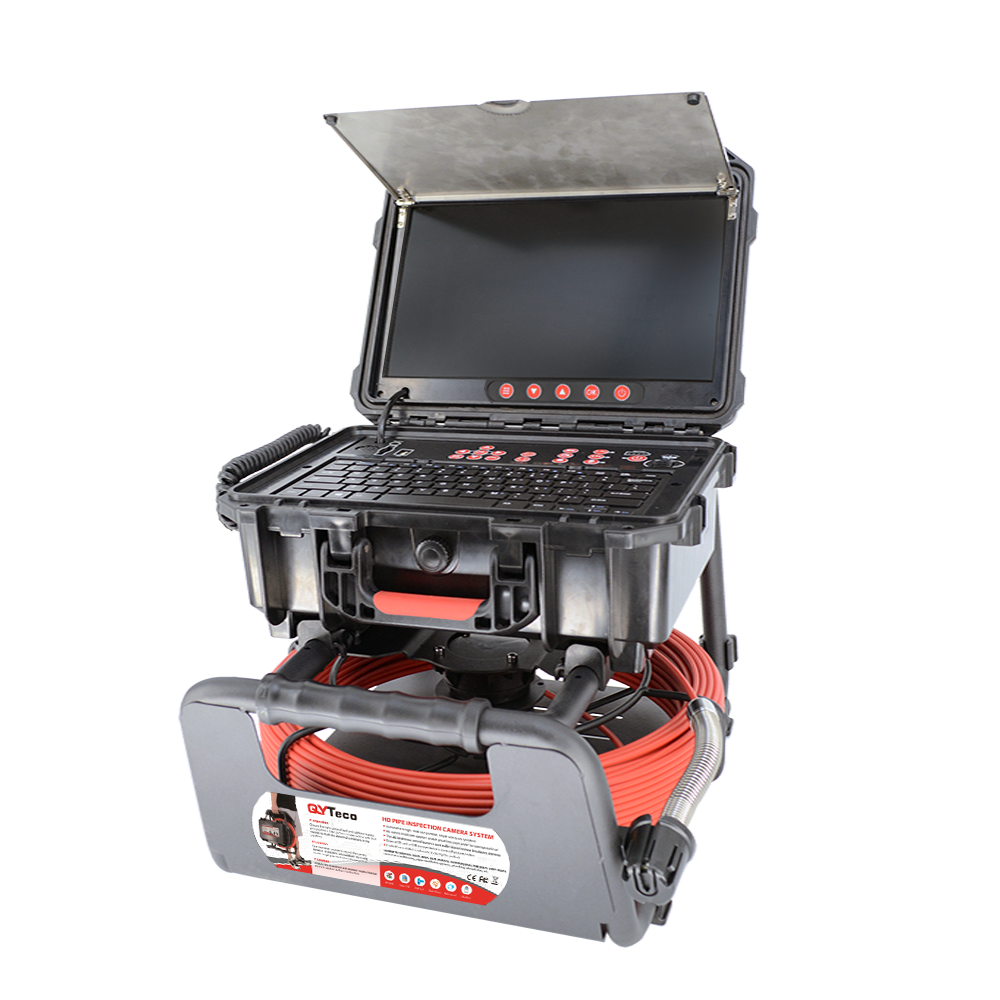 HD CCTV Compact Pipe Inspection Camera System for duct drain sewer chimney swimming pool plumbing

Product details:
This pipe inspection system includes the following four main parts: HD Camera head, Cable reel, Frame and Toolbox (including DVR, control device, battery, keyboard).
The camera head includes 12 high-light white LEDs and a highly scratch-resistant sapphire lens cover; this coupled with stainless steel housing allow the camera to withstand repeated hits in various pipes.
Flexible stainless steel spring and associated components make the camera head possible to go through bend pipes. Also the cable reel is mounted and rotatable in the case therefore the fiberglass rod cable can be pushed in and out without the need to hold the reel. Further, the battery pack provides power supply for the system and the DVR monitor can record video and take photos.
The stable and open composite structure is easier to rinse and clean.
The integrated toolbox is more reliable for keeping products and convenient to control. With the built-in DVR and the gear switch, users can manually adjust the luminance of the LED lambs for the camera, and shoot videos or photos.
Suitable for pipes at diameter of 25mm-200mm. Abilit y to go through 90° bend places with diameter at 50mm.